Post by Brian Wilson on Mar 2, 2007 13:53:29 GMT
INTERVIEW WITH BRUCE GRENVILLE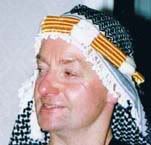 Hi Bruce, could you tell us a bit about the film collectors' fair in Napier were you purchased The Lion?
In the media I always described it as a "Collectors' fair" but it was actually the Film Buffs' Assn convention. I got into severe shit with the FBA over this: they were all very paranoid and hated to admit that they were keen on old 16mm and 35mm film, so were like a "secret society". At the time of "The Lion" discovery breaking (January 1999), maybe 8 months after I bought the film, I was not aware of the horror many buffs felt about going to the media and chatting about film collecting. (The paranoia derives from the fact that a film buff in Australia was raided by federal police a few years back, and had all his films confiscated as the studio claimed he had them in his possession "illegally".) The BBC adopted a similar stance: the film "The Lion" had been destroyed so therefore must be "stolen". My response was it's like after a shipwreck: it is "flotsam". Eventually the BBC realized that their hardline approach was not going to get lucrative lost episodes returned to them, so they published a declaration that "while we hold copyright, we accept that the actual celluloid film is legal property of the person who possesses it." This made all the film buffs greatly relieved: they could stop acting like furtive perverts who must hide their dark secrets. I believe the other major studios now adopt similar policies.
What can you tell us about Larry Duggan?
Larry Duggan was a retired buff who lived at Featherston, an hour or so drive north of Wellington. He had converted the lounge room of his home into a cinema, cutting a hole in the wall for the projector beam, so he could run the projector in the next room (and thus avoid projector noise, which is a big distraction.) He used to regularly invite his elderly neighbours over for evenings of Big Screen viewing, and I guess they preferred the less vigorous films. He said "The Lion" they all found much too violent: he agreed with the censor in that respect.

The late Larry Duggan. Bruce purchased THE LION from Larry for $5 in 1998. See link at foot of page for Larry's obituary.
Before The Lion was re-discovered I understand you screened it for friends. Do you recall their reactions to the episode?
I screened "The Lion" frequently for friends, as it was quite short, and I could use it with several other "shorts" before the Main Feature, usually a 90-minutes-plus epic. I used to have movie nights almost every second Saturday night over winter (as we had a cosy open fire below the screen in the lounge, and it was a chance for everyone to keep warm and look at something interesting.) The usual reaction of people who saw it for the first time was "OK, so why don't you play episode 2 now?" If only I could!
What type of projector were you showing the movie on?
I used an Eiki 16mm projector.
Do you have any comments to make on the 16mm print itself? What colour was the cannister? Did it still have NZBC stickers on it or Dr Who written on it?
I am a bit vague about the container: it certainly had no NZBC labels on it, so must have been one Larry put it in. I believe Paul Scoones photographed it before he mailed it off to London.
"The Lion" was a bit the worse for wear, and had not been treated well over its lifespan. Quite a few scratch lines ran down the picture at various points (indicating that a projectionist had failed to clean the projector gate before screening it -- a vital rule in movies is ALWAYS CLEAN THE GATE before a screening.) And some sprocket holes were damaged.
What can you tell us about your first contact with Neil Lambess?
I think that would be the night he and Paul Scoones called at my house (armed with video camera & tripod) for the screening.
Can you share some reflections on the night when Neil Lambess and Paul Scoones came round to your flat to view The Lion. I'm sure it was quite a magical evening. Do you have any particular memories of that night?
It was a busy night, as I flatted with several movie buff friends, all of whom had seen "The Lion" numerous times (as had I) so although I was happy to screen the film for Paul & Neil, they had to slot in to the viewing sequence in our loungeroom, where we had videos & / or DVDs playing on the TV set, and 16mm playing on a big screen above the fireplace. I think some other film was running on the video when Paul and Neil arrived, a German epic, so Paul & Neil had to sit and cool their heels waiting for this other film to finish. Eventually it was time to run "The Lion" and Paul asked if I would mind if he videoed it, I said "no problems!" so he set up his tripod, got his camera ready, then we rolled the film.
I was a bit apprehensive that this was all for nothing, but Paul and Neil said later that within the first few seconds they realized it was the missing episode, so they were transfixed. My flatmates enjoyed sitting there watching the two fen with eyes agog and looking like it was the end of the world (they told me later.) Me: I was concentrating on the projector, and adjusting the focus occasionally to keep things looking good. When it was all over, they assured me that it was indeed the lost episode, and Paul requested that he borrow it to send to BBC. I was a bit worried that this may be a "Nigerian scam" to rip off my film and leave me with nothing (not having met either of those guys before), so I requested that he get something in writing from the BBC to guarantee the safety of the film while it was in their possession (as I was just a bit worried that all may not be as it seemed.) Paul got right on to this, and within a few days, had an email from Steve Roberts assuring me that all was kosher and they would restore it and return it to me after copying. On that note, I handed the film over to Paul, who airmailed it to London at vast expense. (Apparently the BBC who had promised to reimburse his postage kept him waiting over six months for his refund!)
What can you tell us about the screening of The Lion at the Auckland Airport Centra Hotel (Conquest II convention) ?
The deal I arranged with the convention was that they would provide two security guards to accompany the film. They baulked at this, but I said, "Look, we don't really expect armed robbers to raid us and steal the film, but we would look like silly chooks if something did happen and all we had was a bunch of giggling fen around. Why not just rent some security guard uniforms and have two strong-looking guys wear them? As long as it LOOKS good!" And they did look good: I still don't know if they were real security guards or actors. I had the film in the boot of a friend's car, so when the Big Moment to screen it came, he and I drove around the block a few times, then slowly pulled up in front of the hotel, and I got out carrying the film in its can and was met by the security guards who followed me into the main foyer. I had intended to walk straight through into the hall where we were going to screen it, but the foyer was filled with journos and TV cameras, so I thought I'd better give them a good look, so I slowed down to very mega-slow walking, holding the film can in front of me. The idea was to let all the cameras be able to catch the scene, although one newspaper report later said something about BG walking gingerly in with the film like it was a holy relic. Well, hey, all good publicity! Then we got into the hall, I already had the projector set up and waiting, so all the journos squeezed in too, I threaded up the film and screened it. The hall was packed. I don't know the reaction of the fen present, as when it was over, the film was re-wound, then the same procedure taking it out again with guards to the car and we drove off to take it "back to the bank safe deposit vault" (though it actually stayed in his car boot for the weekend.)
The film was a highlight of Conquest, and I gather they sold many extra tickets to fen who were keen to see it. As a fan, my angle was: if something this good has turned up in NZ, fen should have the right to see it before it is sold. I mean, if someone else in NZ had found it, I would sure want to view it. And the con seemed the ideal place. Luckily the organizers were only too happy to slot it in to their programme for the con.
Have you any reflections on the media coverage given to the story at the time?
Seemed OK. The story stayed alive right up to the auction, partly helped by the rude letter from the BBC threatening litigation, and a subsequent headline that "peace has broken out" in the BBC vs Grenville war.
Could you tell us what you know about the film dumps and tip-offs given to collectors in the late 60's/early 70's?
I know little about this as it was before my time, and apparently in Wellington, NZ's capital and TV headquarters. Bruce Johnstone will perhaps be able to say more on this: he still lives in Wellington. I could write to him with some interview questions, or ask him in person when I see him at the Film Buffs Convention in Wellington in June this year. Or perhaps the fen on this forum could formulate some questions which he could be asked or that I can ask him in Wellington in June. Though we have chatted a few times, "The Lion" has never come up as a topic, mainly as I wasn't sure what to say to him about it.
Because my friends knew I was into 16mm, I was tipped off in the early 90s when the KGB office closed and dumped their films. A mate rang me: "Are you still keen on 16mm films?" I assured him I was indeed. "Well there is a big dumpster bin filled with them outside an office building" and gave me the address. I had no car at that time, but within ten minutes, I had contacted a friend with a station wagon and turned up there, and started loading films in. We had the vehicle totally jammed full! Mostly trashy Russian documentaries, but it formed the basis of my film collection, and over the years I was able to barter and sell the unwanted ones, and thus fund buying good films I wanted. My purchase last week is the better half of that film library (clearly, someone had got in first and taken "the best" before the remainder went to the bin!)
In May last year (2006) you and I conducted a 20 minute interview with Bryan Crump on National Radio New Zealand. In hindsight, what are your thoughts on the interview?
I don't think the two of us covered enough ground, although since we were both flying by the seats of our pants and ad-libbing, I thought the whole thing went really well. National Radio is a nationwide network without advert breaks, so it was good to get that high exposure for the Dr Who lost episodes.
Can you tell us a bit about Sedang Cinema?
Sedang was a fantasy country in the nineteenth century between Laos and Vietnam, and in the late 80s, I decided to resurrect it. This involved printing stamps, recognizing other fantasy countries, and generally having a good time. (I am a big fantasy countries buff, having created several: Occussi-Ambeno, Free Vinland, Liegerland, Upper Yafa, Fantippo, Port Maria, and others.) See Google for the various websites. When I needed a name for my movie collection, it became Sedang Cinema, and the film library catalogue is now included on the Sedang Kingdom's website;
www.sedang.hm
Maybe "The Lion" is still in the listing, I am not sure. It is curious that no fen spotted "The Lion" in that online index.
What are your earliest memories of Dr Who broadcasts in NZ?
I never watched much TV as a child, but can recall when Dr Who played while I was at university in Australia: when it came on around 5 p.m., the student common room (usually near empty) would totally fill up as everyone migrated down from the library and labs etc, we would all watch repeats of the various Dr Who, then the place would empty again.
Do you have a favourite era/story from the show?
As an archaeologist, I guess my favorite story of all time would be "The Pyramids of Mars". I really like "The Aztecs" too: chocoloholics beware!!
Are there any episodes in particular you would like to see returned to the archives?
I guess the episode of "The Tenth Planet" where Hartnell changes into Troughton would be a gem! It will turn up, I'm sure.
Can you tell us about the recording of your appearance on the addendum to the missing years documentary that appeared on the Lost In Time DVD boxset?
For this, the BBC dreamed up their format and question list and sent it to Paul Scoones, who drafted an outline of what we should all cover, then Neil and I went to Paul's house one evening along with a lighting guy and video guy, and a very long sequence was filmed. Neil and I both reminisced at length, though most of that ended up on the cutting room floor. The BBC sent us each a copy of the release DVD.
In your view, what do you think the chances are of more episodes being discovered?
Of course: chances are very high. There are hundreds of films lurking around all over the planet, so I think it is only a matter of time before they are found. Just last week I bought a huge pile of old films (admittedly, they are mostly Russian, Armenian, & Ukrainian productions, so chances of finding any Dr Who amongst them are VERY slim – but NOT zero!) And these films were in the junkroom store of a non-fan, who told me his brother had acquired them, and that he had to split the proceeds of the sale with the brother. (I didn't inquire for details of how the brother got them, I was just happy to end up with so much viewing!)
I think the best chance of fen locating missing films is to become 16mm collectors yourselves. Just buy up anything at all (as long as they are cheap, and they usually are!) then later barter the unwanted ones for films you want. Eventually you are bound to come upon some Dr Who, and it will all be worthwhile. Meantime, sell via Ebay any unwanted films and you will break even. You won't need to be out of pocket being a film collector. Once people know you are keen on 16mm, lots of people will donate you free films. Second-hand shops could also be worth checking.
I think it would pay to know the NAMES of the missing episodes too, as a reel may be labeled "Galaxy Four" or an actual episode title, rather than "Dr Who". (But I'm sure everyone reading this knows these names . . . but keep brushing up!) When I bought "The Lion", it was labeled and described as "a Doctor Who episode" by Larry because he had screened it and knew exactly what it was. He even warned me that it was excessively violent, which was the reason he wanted to sell it! But if you buy a film from a second-hand shop, chances are they have not viewed it, nor would they have means to do so – another reason why you guys should all become 16mm experts.
The big pile of Russian films I bought recently: the guy and his wife said they had watched "a couple" of them, and found them "boring". Lucky they had only viewed the trashy ones and not "Battleship Potemkin" – the gem of the purchase (so far – still have many to view.)
Thanks so much for taking the time to do this interview Bruce.

Bruce has kindly agreed to answer any further questions on this thread.
Links;
Larry Duggan - obituary;
more.at/greylynn
The Lion's Tale - by Paul Scoones (with Graham Howard);
nzdwfc.tetrap.com/archive/tsv57/lion.html
Fantasy countries;
Occussi-Ambeno:
okusi1.tripod.com
change.to/oa
go.to/kdpn
fly.to/okusi
Upper Yafa:
welcome.to/upperyafa
more.at/upperyafa
Free Vinland:
go.to/freevinland
Liegerland:
geocities.com/rlieg
Fantippo:
fantippo.orcon.net.nz
Port Maria:
portmaria.orcon.net.nz
(C) Lost Dr Who 2007